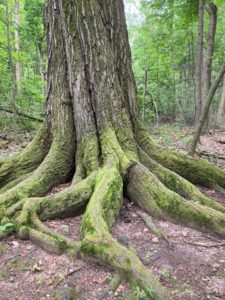 Forest Bathing Shinrin-Yoku
 SUNDAY, AUGUST 14, 2022 AT 12 PM – 3 PM
Forest Bathing, Shin-Yoku is an ancient Asian practice of "bathing in the atmosphere of nature". This was and is considered medicine. We are a part of nature. When we calm the mind and come into the body this helps us release stress and reset our nervous system. NOTE: we will not be bathing in the forest.
We will gather and mindfully walk with no shoes(optional) into the woods. Spend time meditatively winding through the green trail to the massive old Oak tree. Here I will take you through a guided meditation. The meditation is designed to connect you to your higher self and find your spirit guides. After the meditation, we will journal a few of our insights. We will conclude the event with a nature mandala.
We will meet in the parking lot of the nature center at 401 Buttermilk Falls Pkwy, Willoughby, OH 44094
I'm asking for a small love donation of $25 you can pay ahead of time through Venmo  Kamalika-Stockton or
Pay Pal chagrinriverhh@gmail.com
You may ask yourself why go in a group, I can go for a walk by myself. Yes, we all can do that. But how often are you? And do you just get stuck on your phone or thinking of other things on your walk?
When we meet up as a group we are more accountable for healthy actions and habits. You also have an opportunity to meet like-minded people!!
There is no actual bathing going on, no water involved.
Bring water, something to sit on, bug spray or a covering.Bring a journal and pen.
If you can't sit on the ground I have a few camping chairs. Also If you know you're not steady on your feet please bring a hiking poll.
 If you have any questions, my phone number is 440-413-2078